Bills bills, bills: What's up week 4? #Neededlegislation
---
Nancy Morgan, American Promise
Bills bills, bills: What's up week 4?
As we're starting to get closer to the crossover date (2/11) when each house has to finish work on their own bills, and take up bills that originated in the other house, dockets and committee meetings will start to be very long. So there's a LOT going on this week!
Check out some important bills on the docket this week:
Voting rights being heard in House and Senate committees
Tuesday morning in the House, and afternoon in the Senate:
Same day voter registration: HB187 (Simon-HD53) HB201 (Ayala-HD51), and SB74 (Deeds-SD25) to pilot or create a same-day registration program allowing registration and absentee in person voting on Election Day. 
Monday afternoon in House Elections Subcommittee and Tuesday afternoon in the Senate:
National Popular Vote Compact: HB177 (Levine-HD45) HB199 (Price-HD95) SB399 (Ebbin-SD30) would enter Virginia into the National Popular Vote Compact, an agreement to award all our electors in a Presidential election to the winner of the popular vote, if and only if enough other states have joined the compact to amount to a majority of the total electors in the US.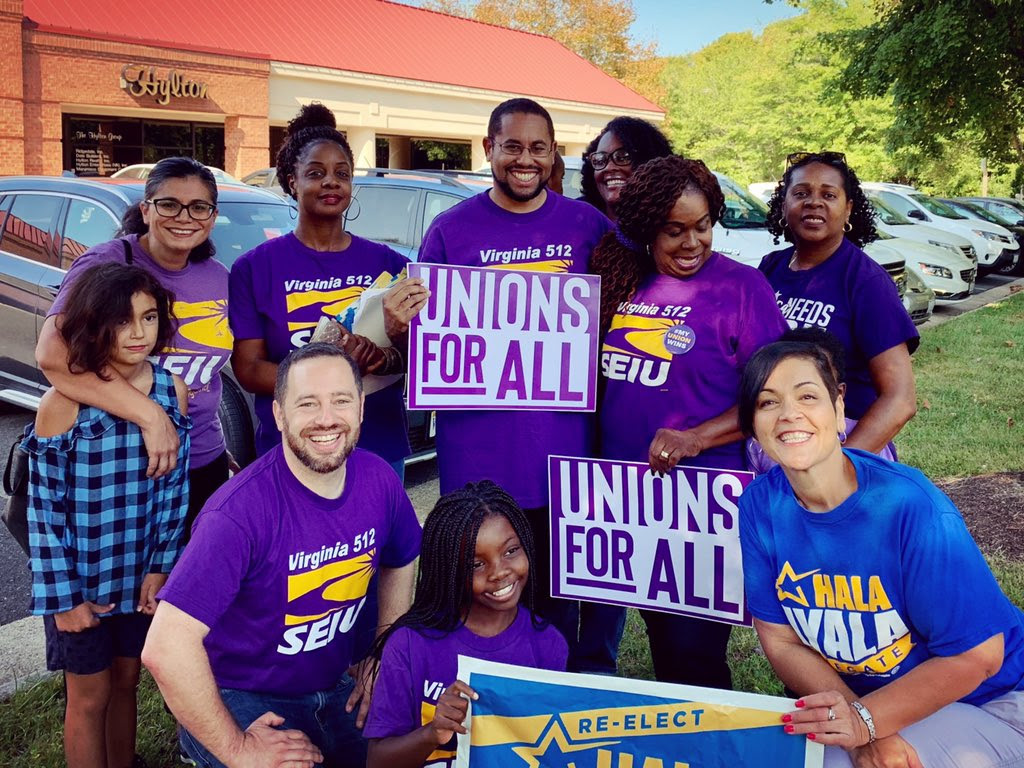 Unions and worker's rights in Senate and House Commerce and Labor
Monday PM in Senate Commerce & Labor, and Tuesday PM in House Labor & Commerce subcommittee:
...and more bills to watch
Virginia Health Exchange: SB226 (Edwards-SB21), SB598 (Hanger-SD24), SB732 (McClellan-SD9) would create Virginia's own health exchange marketplace, under SCC oversight, to facilitate purchase/sale of qualified health/dental plan, as announced by Governor Northam in his budget.
Environmental bills in Senate Energy Subcommittee: Monday afternoon SB710 (McClellan-SD9) the Solar Freedom Bill removing obstacles to rooftop solar projects, SB851 (McClellan-SD9) the Virginia Clean Economy Act setting goals and standards for renewable electricity and efficiency, SB998 (Lucas-SD18) to allow Dominion to recover the costs of offshore wind investments, and more, will be heard.
Transportation funding: Monday afternoon in House Transportation subcommittee, HB1414 (Filler-Corn-HD41) to overhaul the structure of transportation funding, including increasing the gas tax, lowering registration fees, new safety requirements such as universal seat belt wearing; and an alternative fuel vehicle highway use fee. Part of Governor Northam's budget.